Saddlebag Support Stay for Yamaha FZX 750
Product catalog
->
Yamaha
->
Saddlebag Support Stay
-> Saddlebag Support Stay for Yamaha FZX 750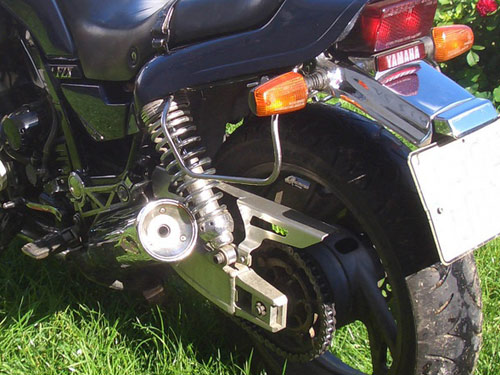 Manufacturer Part Number:
17
Stainless steel supports mount to rear fender for Yamaha FZX 750 with new hardware. Holds saddlebags away from brake caliper, swingarms and rear tire. No drilling required.
Item specifics:
Title:
Saddlebag Support Stay for Yamaha FZX 750
Manufacturer:
"crashbar.com.ua"
Material:
Stainless steel AISI 304, Circle polished, 1/4'.
Saddlebag Support Stay мount in Standard mounting holes stretcher rear wing.