Highway Bar for Yamaha Drag Star XVS 400, 650 А Castom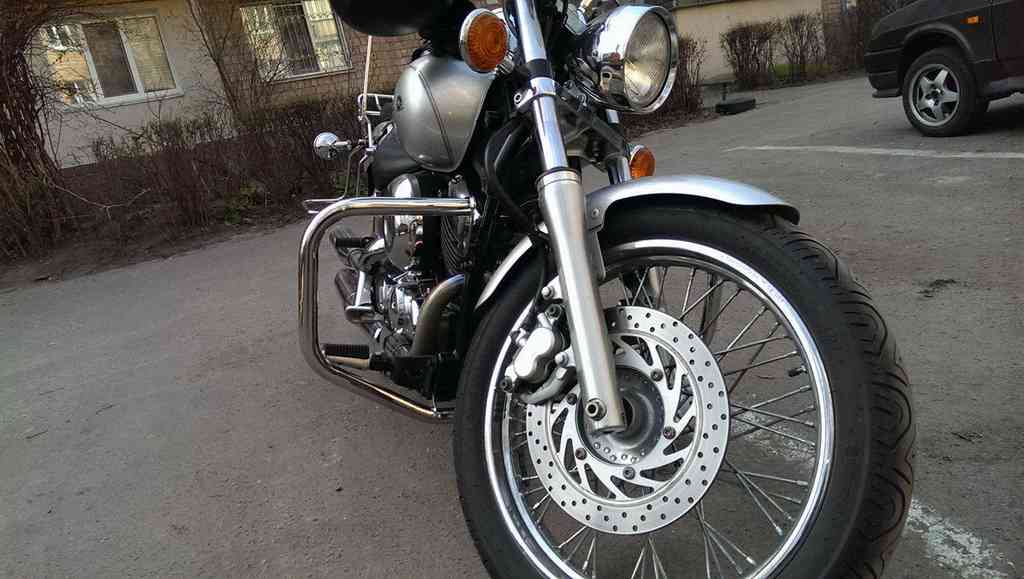 Manufacturer Part Number:
84
This polished to perfection, perfectly welded, ideally smooth and reinforced stainless steel crash bar, will make your motorcycle look completely different. It is made from stainless steel tubing (32 mm). The use of this material for the production, gives LIFTIME durability and resistance to corrosion (Its Not like a chrome plated bars where rain, moisture, poor weather or a wash may start metal corrosion) and easily repairable if scratched. The crash bar is designed, to provide engine protection against mechanical injury but most important, to protect against personal injury. Components are laser cut and polished. Welds are sanded and polished, which gives a guarantee of quality and aesthetics. To ensure an easy fitting the engine bar comes with bolts and washers.
Item specifics:
Title:
Highway Bar for Yamaha Drag Star XVS 400, 650 А Castom
Brand:
Yamaha Drag Star XVS 400, 650 А Castom
Stainless steel AISI 304, pipe polished, 1 1/4'
on a motorcycle - 24 hours, accordin to pattern - 7 days.
Highway Bar мount in standard mounting holes engine
Note:
Screws М8*90 10,9 - 1 piece , М10*1,25*35 10,9 - 2 piece.
(Can be made without a motorcycle, there is a pattern)
---
Reviews...
No opinions for this product.
Why crash bars?
The main function of motorcycle crash bars - this motorcycle engine protection in case of a fall . It's no secret that the fall motorcycle not equipped with safety arcs , are fatal motor damage , and repair and replacement of parts not require small cash investment. In addition to motorcycle engine arc / slider , depending on their structure can protect and other expensive parts motorcycles - whether plastic elements , radiator, gas tank , turn signals and other spare parts . Rollover attach the bike and elegant appearance , studies have shown the International Motorcycle Manufacturers Association , protect the feet of a side collision rider Motorcycle passenger car. In addition to the arcs easier to pick up the bike , especially if it is a curb weight of over 200 kg. Taking into account all vyshenapisannoe , we can say with certainty that the rollover bar - originally the most necessary accessories for a motorcycle.
More motorcycle crash bars on a motorcycle made to order. On the site you can see the most rasprostanenie crash bars and order them by contacting us.
You can also buy the crashbar on your motorcycle (Honda, Suzuki, Yamaha, Kawasaki, Harley Davidson, Victory, BMW ...) or other items simply by calling us on the contact details.If you have not found the item on our website, just call us and we will provide you with all the necessary advice and deliver your desired body kit on the bike as soon as possible.
And if you're traveling by motorbike Yamaha Drag to us, we promise to make the product you are interested in your presence for a maximum of 24 hours. Toist arrived on Saturday morning, in the evening you can go with crashbars or trunk with backrest.
---