Front Bumpers for Suzuki Intruder C1500 (2006year)
Product catalog
->
Suzuki
->
Front Bumpers
-> Front Bumpers for Suzuki Intruder C1500 (2006year)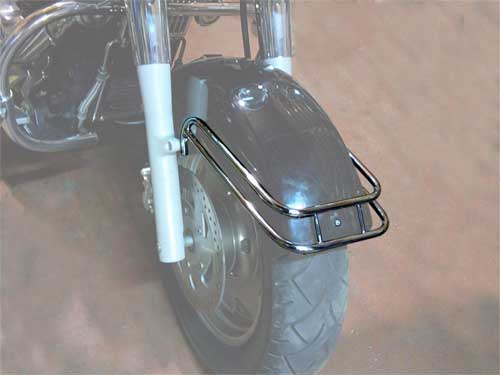 Manufacturer Part Number:
59
This front bumper is also perfect for protecting your pride and joy against scratches and dents. What's more, the high-quality bumper further enhances the retro look.
Item specifics:
Title:
Front Bumpers for Suzuki Intruder C1500 (2006year)
Manufacturer:
"crashbar.com.ua"
Brand:
Suzuki Intruder C1500 (2006year)
Material:
Stainless steel AISI 304, pipe polished, 1/4'.
Front Bumpers мount in standard mounting holes of the front wing.
Presence:
On request.
(Can be made without a motorcycle, there is a pattern)
Production time:
on a motorcycle - 24 hours, accordin to pattern - 7 days.